AceMoney 4.37.2
for MacOS Catalina (10.15) (Not for versions prior to Catalina)
Release date: October 28, 2019
IMPORTANT!!! Before launching AceMoney for the first time, make sure to do steps 4 and 5
Steps:
1. Download AceMoney.zip by clicking the download button below.
2. After the download, If you find AceMoney.app in the downloads folder, move to the step 3. If you find AceMoney.zip, double click on the AceMoney.zip file to extract it. This will create AceMoney.app file in the downloads folder. Do not launch AceMoney yet! If you get a message that your AceMoney.app is damaged, DO NOT move it to trash. It is OK
3. Drag&Drop or Copy&Paste the AceMoney.app file to your /Applications folder.
4. Open the Terminal console and execute this command
sudo xattr -cr /Applications/AceMoney.app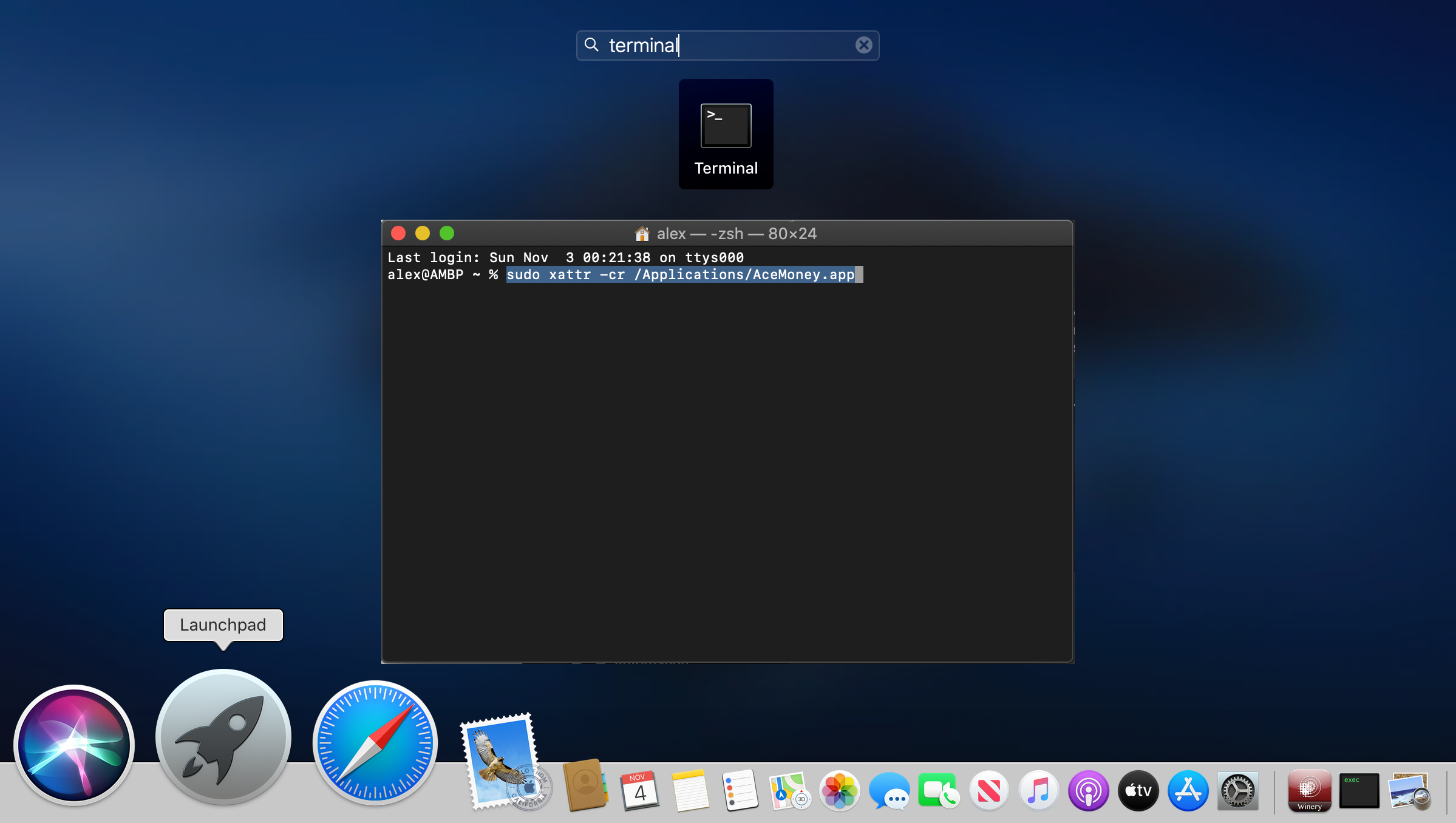 5. Add AceMoney in System Preferences -> Security & Privacy by clicking on plus sign as shown in the screenshots below, to have Full Disk Access. If AceMoney does not show up in the Full Disk Access list after you add it, rename it in Finder to AceMoney64 for example, and try again.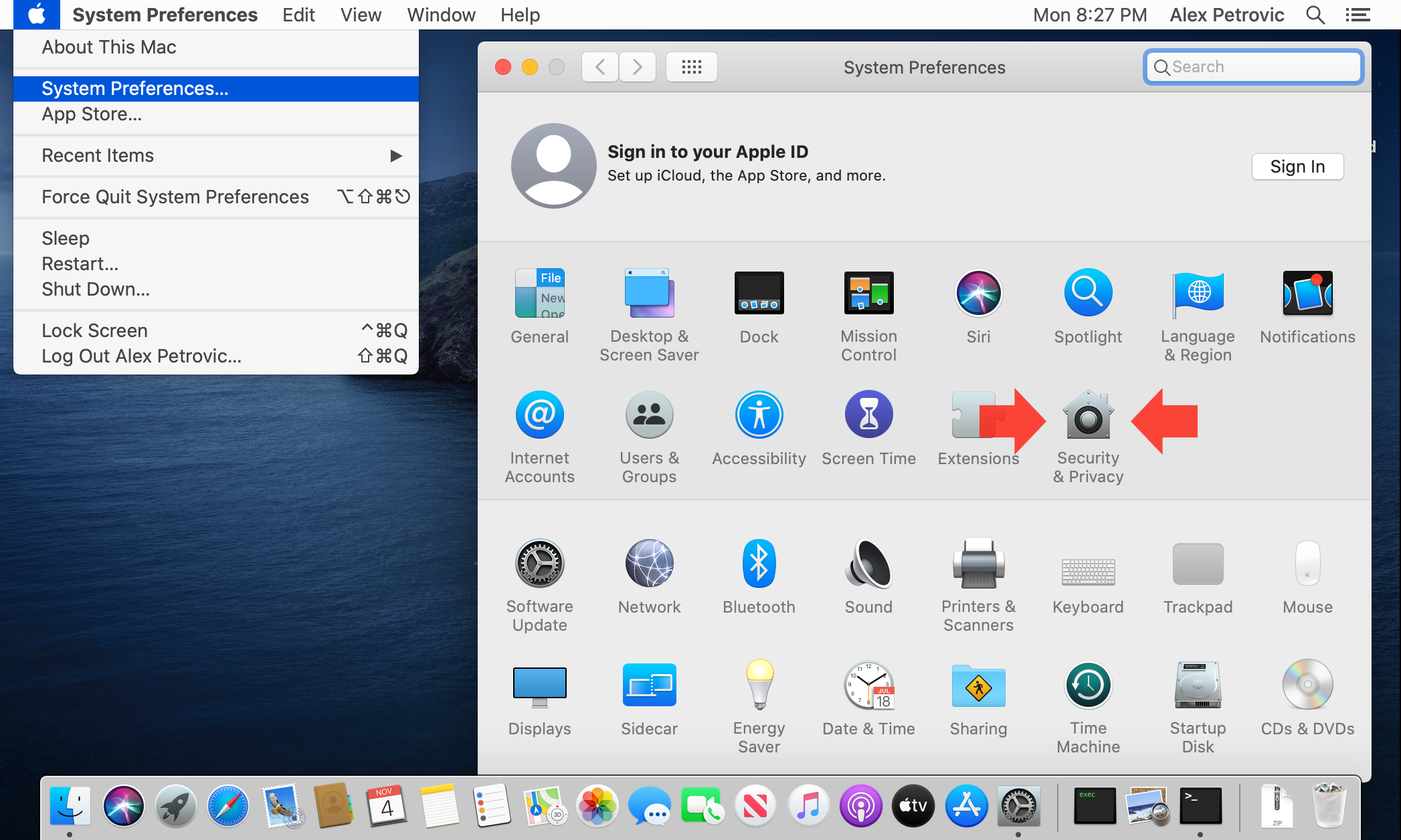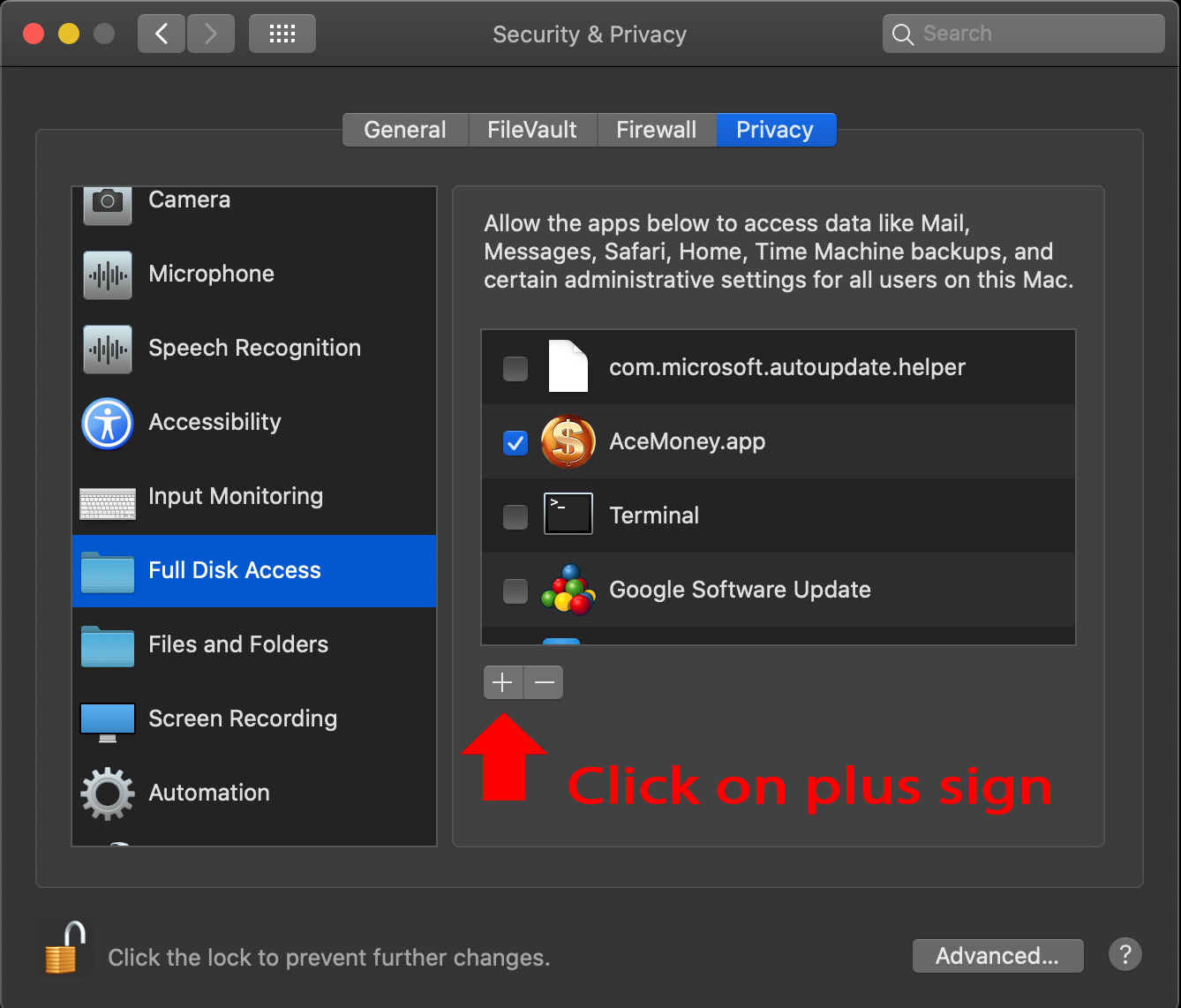 6. Delete AceMoney.zip (and AceMoney.app if you Copy&Pasted instead of Drag&Droped) from the downloads folder.